The Sea Mills 100 book How Lucky I Was is now available to buy. The book includes memories of the suburb from the 1930's – 1950's written by those who grew up here or spent time here as children. It also includes the experiences of those who were evacuated to Wellington in Somerset during WWII and those who remained in Sea Mills.
For those who live nearby the book is available from the Cafe on the Square, Sea Mills, Bristol BS9 2DY for £5.

If you need your book delivered, please use the appropriate form below which will take you to a secure checkout. All proceeds go towards continuing the Sea Mills 100 project, chiefly the Museum in the phone box on the Square.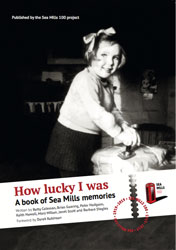 ---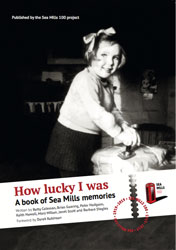 ---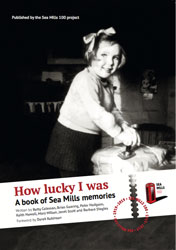 ---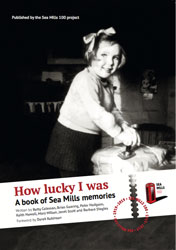 ---
If you need books sent to locations other locations, or larger quantities please contact us, at info@seamills100.co.uk we can work out the postage and send you an invoice.

If you would like to make a donation to the Sea Mills 100 Project you can use the button below.