The Goffe Family
The Goffe family, Jim, Louie and their 3 children, Tony, Eleanor and Kathleen, moved into 59 Coombe Dale in April 1941.
Featured image above: Louie with her daughter Kathleen – November 1995
They were rehoused after being 'bombed out' of their previous home, 8 Old Quarry Road, Shirehampton, after the Bristol Blitz Good Friday air raid. This was the final heavy bombing raid of WW2. Their salvageable furniture and possessions were delivered by an open-sided flatbed Council lorry. They eventually received £39 war damage compensation.
The children had been evacuated to relatives in Cwm, Wales and Cambridge and returned to the new house in Sea Mills. The new house was close to that of the Yarnell family and the families became good friends, it was Jim Goffe with his faithful Box Brownie who took the photograph of the Weston Close VE Day party which features Jim and Rosie Yarnell. The photograph can be found alongside Brian Gearing's memories of that event.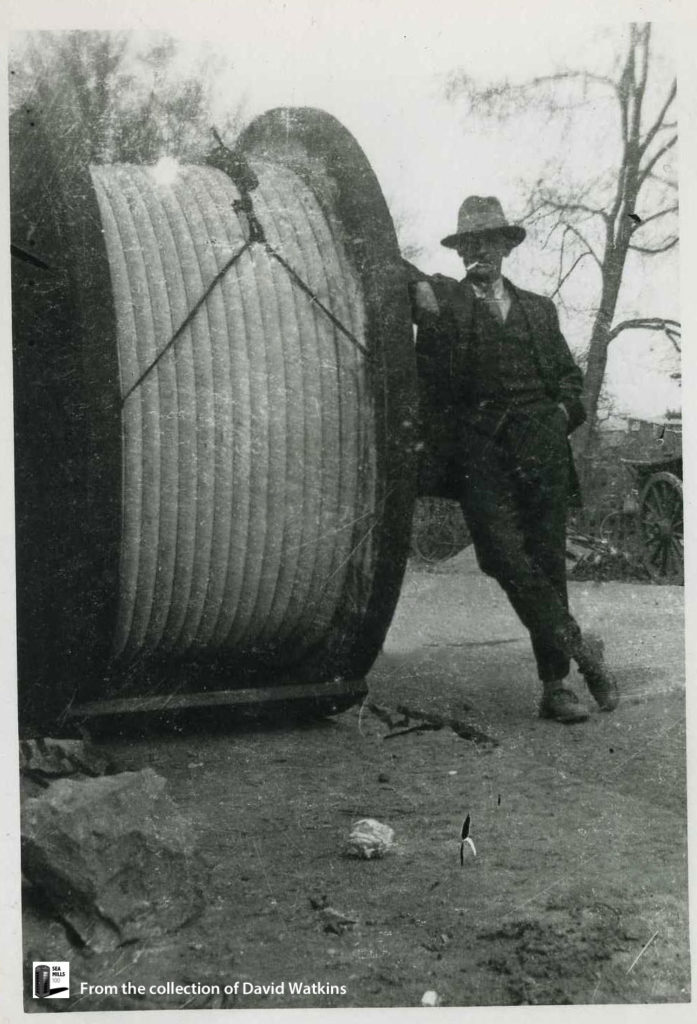 George James Goffe (known as Jim) was originally from Shaftesbury, Dorset. He was a medical orderly/stretcher bearer in the Hampshire Regiment in WW1 and moved to Bristol after the war, initially as a bus conductor. From 1920 Jim worked as a jointer for the Bristol Corporation Electricity Department (BCED) laying high and low voltage underground cables and equipment. He retired from SWEB in 1962.
Louie was born and brought up in Shirehampton the youngest of 14 children born to George and Louisa Sansum.
Louie and Jim married on 11th September 1923 at St.Mary's , Shirehampton and the three children arrived between 1927 and 1932.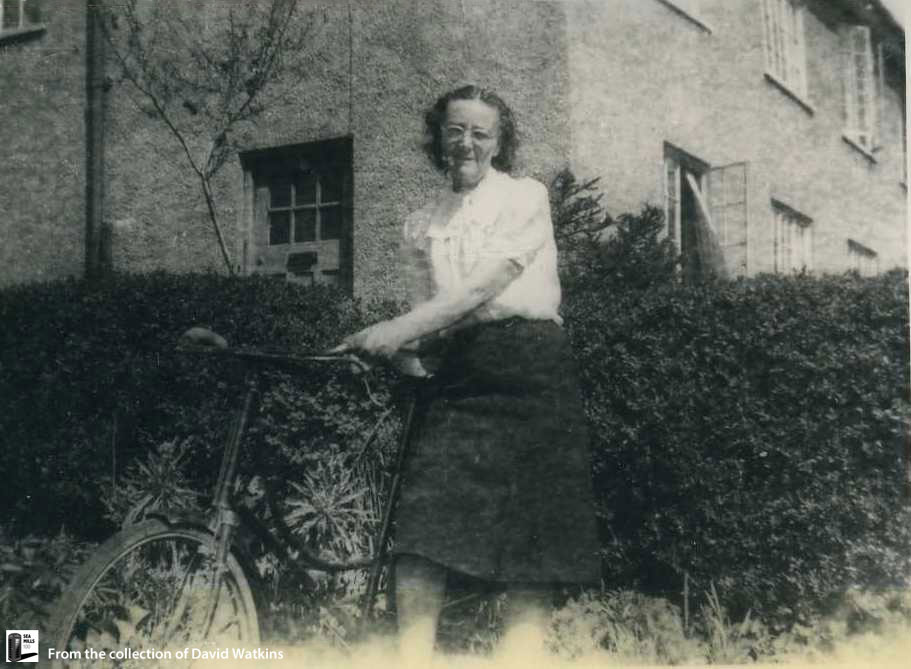 During WW1 Louie had supported the war effort by working at the munitions factory in Kingsweston Lane, Avonmouth . In June 1918 the factory began producing mustard gas. At the age of 15 she became a 'Gas Girl' helping with the manufacture of this highly dangerous chemical. There were over 1000 injuries, many long lasting and at least 3 deaths at Avonmouth and at the shell filling site at Chittening during the 6 month experimental and production period.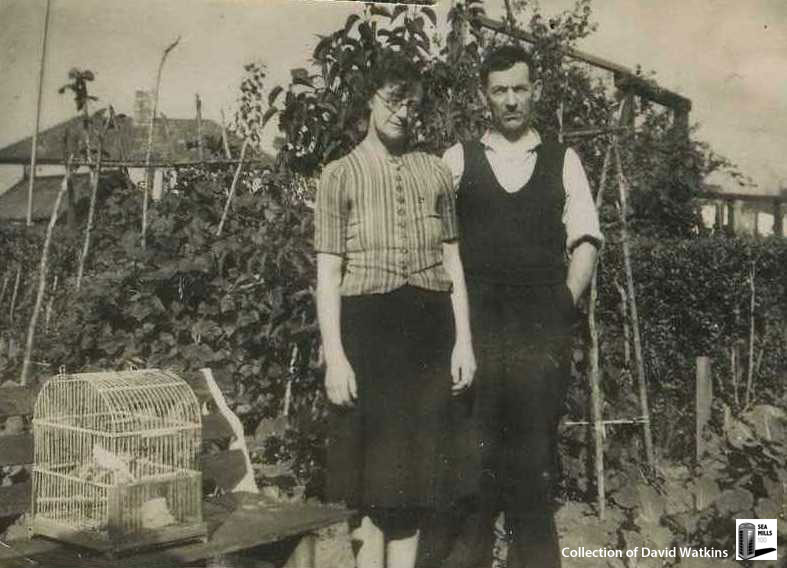 After the unveiling of the local War Memorial in Shirehampton Park in September 1921, Louie went on to voluntarily maintain the surrounding memorial garden for over 70 years, in memory of all the Shirehampton men killed in action in WW1 and latterly WW2.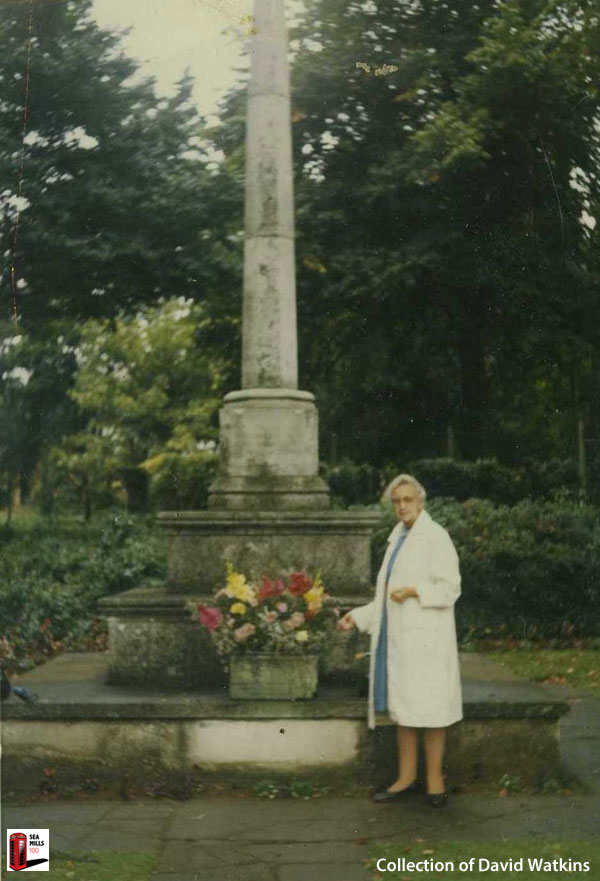 Living in Old Quarry Road before the Second World War maintaining the memorial was not too difficult but after being rehoused in Coombe Dale walking up Shirehampton Road pulling a trolley with mowing machine and other garden tools proved more of a problem. She was determined to carry on the good work in memory of all the local boys lost in the conflict and in particular her two brothers – Gunner Nelson Sansum, Royal Field Artillery who was gassed and died in Boulogne Hospital in September 1918 and Private Roy Sansum, 2nd/6th Battalion Gloucestershire Regiment lost at Cambrai in July 1917 and with no known grave.
To acknowledge her dedication to the Village of Shirehampton and especially to the care of the War Memorial, Louie Goffe was awarded the MBE in the New Years Honours List 1995 and this was presented to her by the Lord Lieutenant of Avon, Sir John Wills, at the Mansion House, Bristol in April 1995.
Her brothers names are on the memorial with 56 of their school friends. Louie told the Evening Post at the time "I've looked after that memorial because I loved all those boys. It (Shirehampton) was only a small village and everyone knew everyone else. I still feel very sad for them. It was terrible what happened to them. In my street alone 13 boys were killed"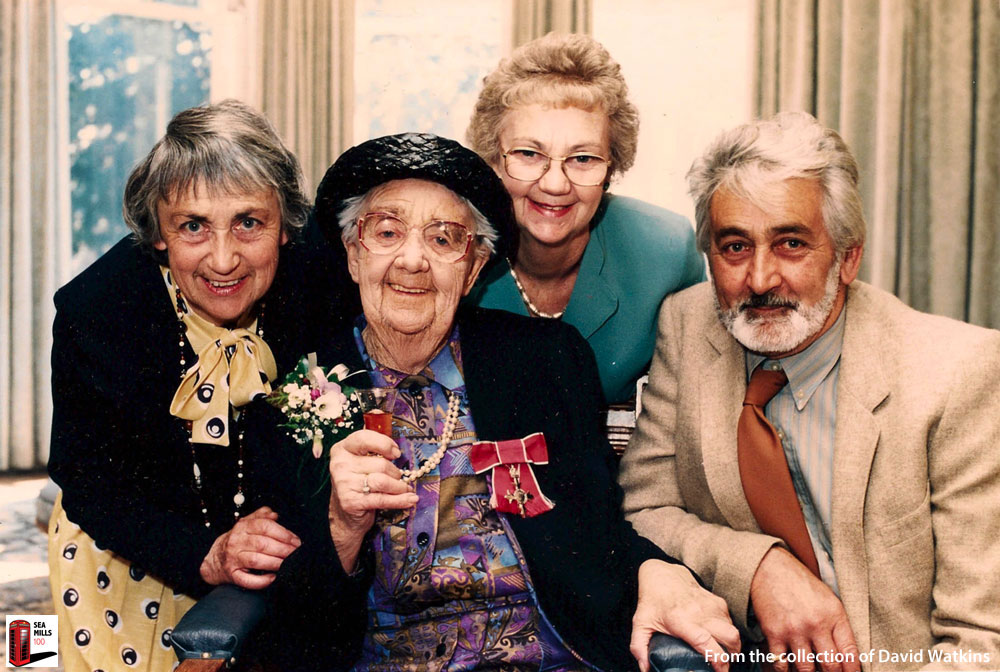 After the children married and left home Louie and Jim stayed at Coombe Dale for a further 6 years, before moving to a prefab at 109 Southwood Drive, Coombe Dingle in the late 1950's.
Jim died in 1966 and Louie in 1997 aged 94.