Desmond John White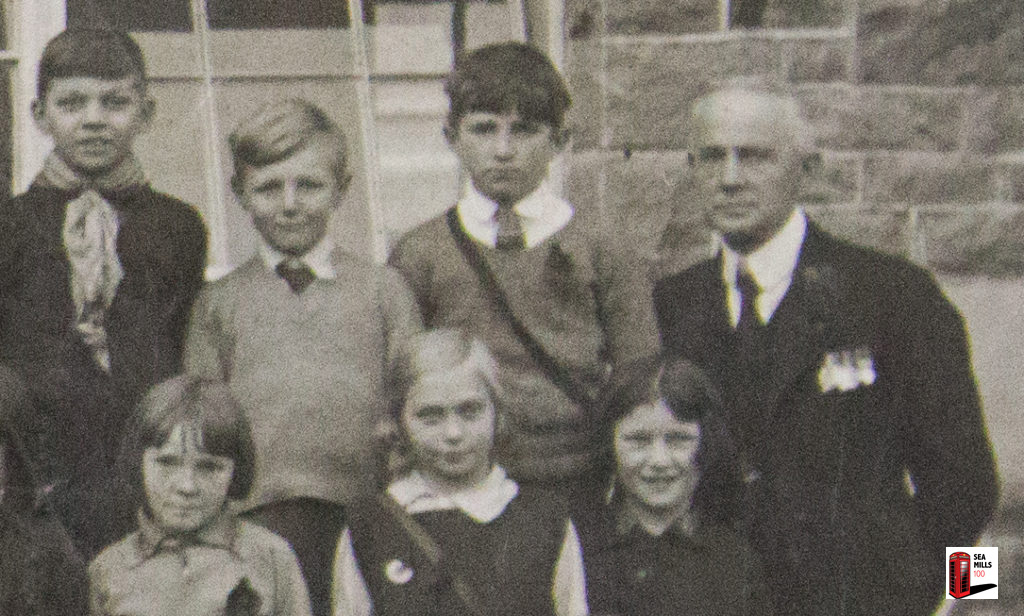 Desmond John White pictured above on the left of the teacher was the first and so far only person we have identified from this 1932 Sea Mills School photograph. Desmond was born in 1923 and lived at 17 Trym Side. He was also in the St. Edyths Church choir but this may have been a little later. His father Charles had served in WW1 and was also in the auxiliary fire service during WW2.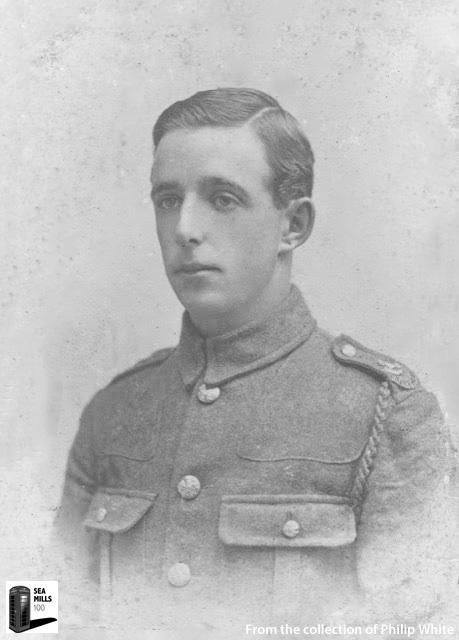 Charles' grandson Philip remembers:
When I was little I lived with my parents and grandparents at No 17 and I can remember my grandad working on peoples shoes in the kitchen, I think it was a little job on the side. I also remember him working in the shoe shop on the square, there was a workshop around the back, you went up the alleyway between the fish and chip shop and shoe shop to get to it. I can still remember the lovely smell of leather and polish.
Left: Charles White in Dorset Regiment Uniform.
Desmond was listed as a "warehouse boy" on the 1939 register, became a motor mechanic in the Dorset Regiment and served in WW2. He was injured in France in August 1944. After recovering from his injuries, in 1945 he was sent on light duties to Gibraltar (right)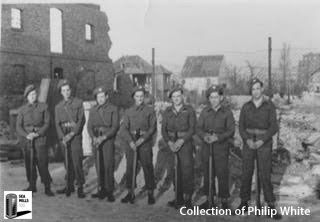 In April 1946 he was sent to help clear up the chaos that must have been Berlin after the war was over.
Desmond pictured third from right
Thanks to Desmond's son Philip for the information that makes up this page