The Tucker Family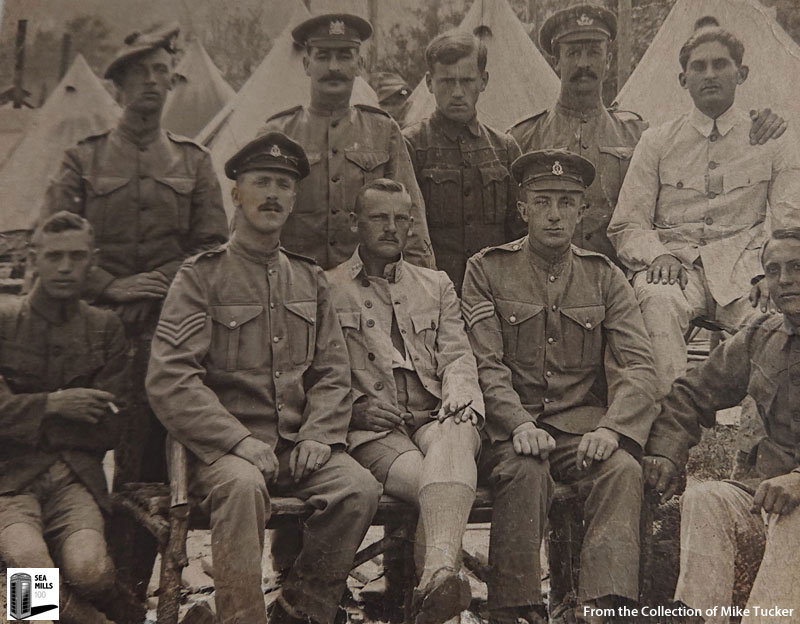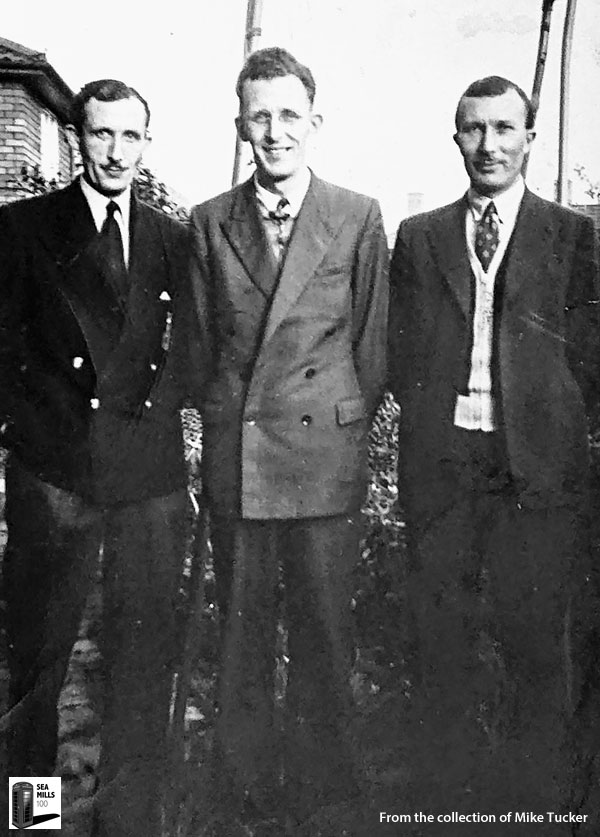 Frederick "Fred" Tucker served in WW1 and was taken as a prisoner of war at Ypres. After the war he married Winifred and they were given a house by the corporation at 49 Trymside. Fred became a bus driver for Bristol Omnibus Company. They had three sons Dennis, Ron and Fred (junior) who were brought up in the house in Trymside and attended Portway School.
Left to Right – Frederick's sons Ron, the youngest Fred and eldest Dennis.
Dennis and Ronald both served in the Army during WW2 while Fred (Junior) joined the Army after the war and saw service in Egypt during the Suez Crisis.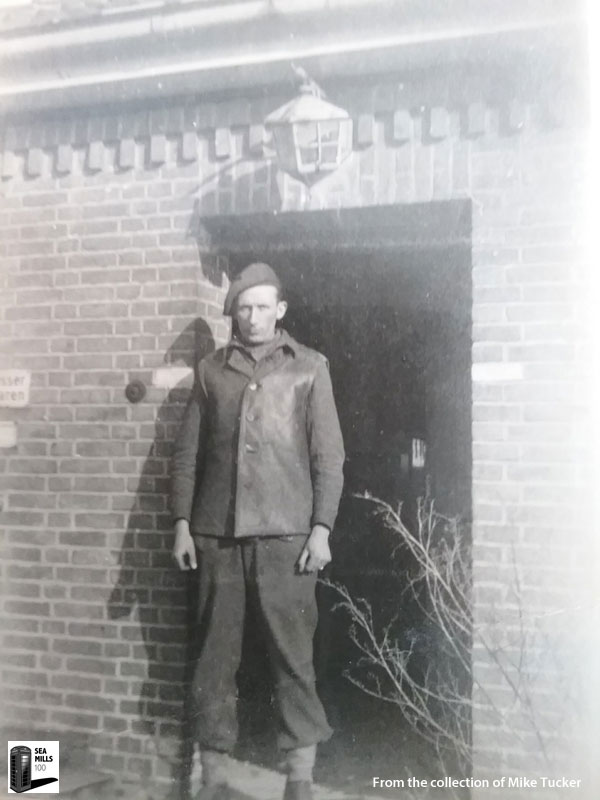 Ron serviced in North Africa and Italy and took part in the D-Day invasion. He was in Bomb Disposal towards the end of the war, serving in Berlin. Conditions in Germany's capital city were abysmal and he was able to share a lot of his rations with German children, many of whom had ever seen or tasted chocolate or fruit.
Right – Ron during WW2
The three brothers were decorated for their service and survived to marry and bring up families in various parts of the city, including Sea Mills. Ron met Anne a 19 year old nurse in Berlin. After the end of the war Anne was allowed to come to the UK and they were married at St Edyths Church. They lived with Ron's parents at 49 Trymside for a couple of years before they moved on. Dennis married a woman from London, brought up a family and lived into old age at 27 The Crescent.
Ron's son Michael has happy memories of visiting his grandparents. "My brother and I would visit and stay during school holidays, playing in and around the River Trym. We spent many happy times there and have lots of memories, include taking the number 22 and 2 bus to and from the Square. Grandad was my hero and I loved him very much"
Thank you to Mike Tucker for the information that makes up this page.