Bowerleaze merges into Failand Crescent. Turn left along Brookleaze to The Pentagon. Turn right into St Edyth's Road (12).
The houses on the corner are more of the council-built CBA5s. The rest of the housing on St Edyth's Road was built for private sale in 1923/1924. After an enthusiastic beginning in 1920, progress on the estate faltered following the cut to the housing subsidy in 1921 and did not pick up again fully until 1927.
During the time of the slump, the council was left with empty plots and no money to build on them and so some land was leased to private developers. St Edyth's Road was an owner-occupied enclave in a municipal estate making Sea Mills an early example of mixed development. Like Sylvan Way, this is a partially tree-lined street characteristic of garden suburbs, with houses placed well back from the traffic. The houses have bay windows and are finished in a rough-cast render combined with redbrick. Semi-detached homes alternate with terraces of three or four dwellings.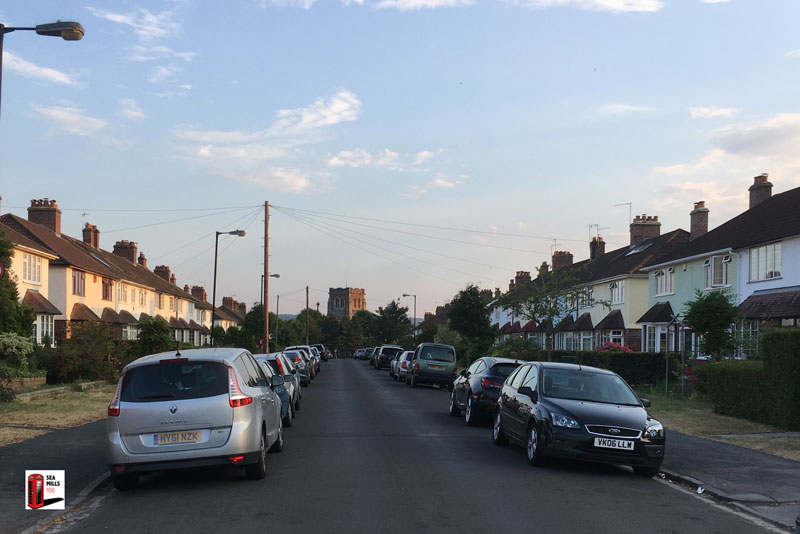 St Edyth's Road / The Rec (directions to next stop)