This weekend 5th – 6th September 2020 is the last chance to see this year's Sea Mills and Coombe Dingle Scarecrow Trail. There are 39 scarecrow sites in all, scattered around Sea Mills and Coombe Dingle. You can download a map from www.seamillsandcoombedingle.com or buy one for a donation at the Cafe on the Square.
Donations from the trail will go towards replacing the map sign on the square which rotted from its mounting back in February.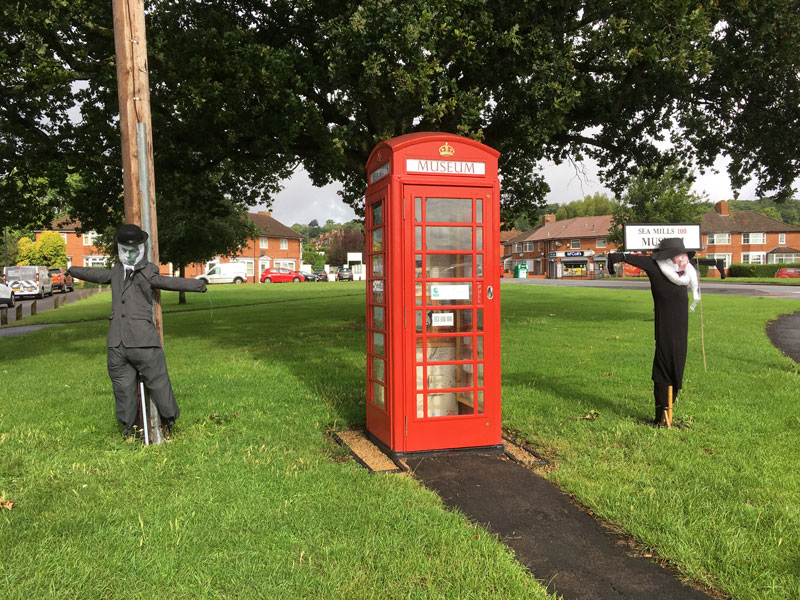 There a a few heritage related scarecrows on the trail. Dr Christopher Addison, who was behind the housing act which made the building of Sea Mills possible, stands in scarecrow form outside the museum on the square. He's accompanied by Emily Twiggs who planted Addison's Oak just over 100 years ago.
In St Edyth's Road we have St Edyth herself. She's been jointly made by neighbours Ruthy and Johnny. She's accompanied by some information so you can find out more about her.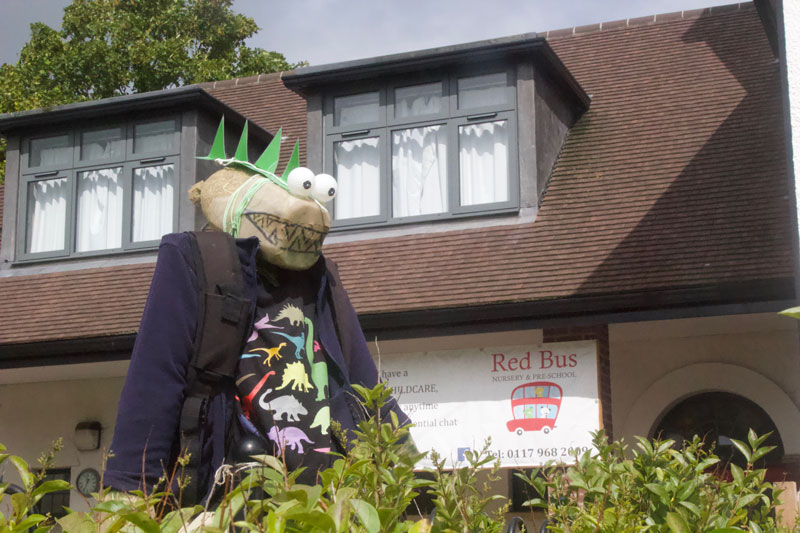 If you prefer your history a bit older, you might enjoy Tyrano-strawus-rex as Red Bus Nursery.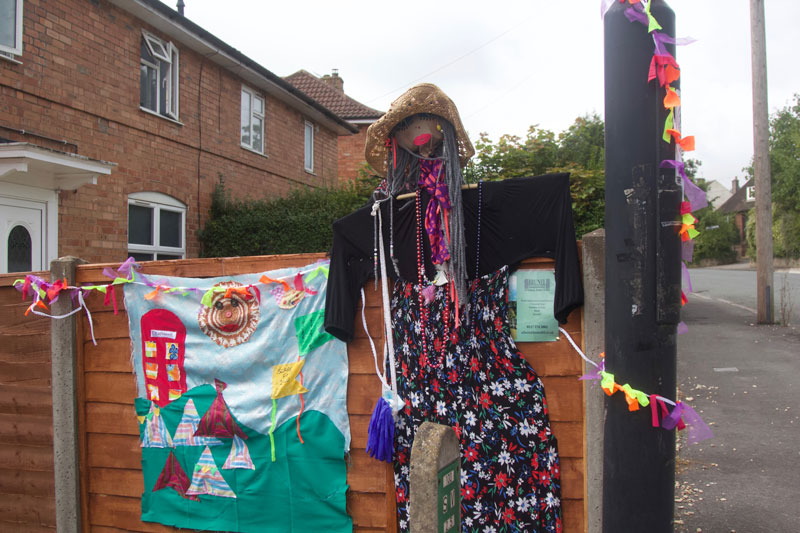 We also enjoyed seeing a red phone box feature on this one from Jane in Westbury Lane.