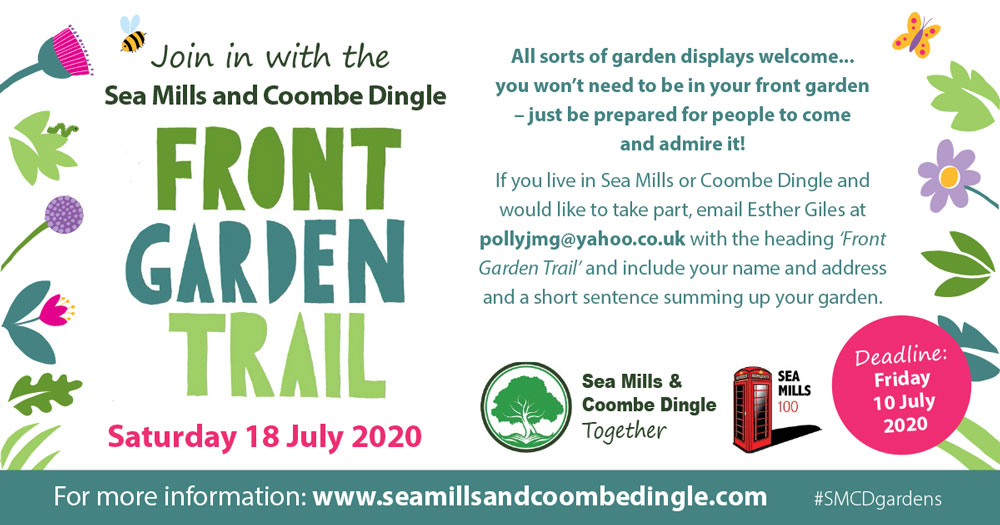 Fun front garden trail around Sea Mills and Coombe Dingle.
Register your garden by 10th July to be listed as part of the trail.
All sorts of garden displays welcome. You won't need to be in your front garden – just be prepared for people to come an admire it!
If you live in Sea Mills or Coombe Dingle and would like to take part, email Esther Giles at pollyjmg@yahoo.co.uk with the heading 'Front Garden Trail" and include your name and address and a short sentence summing up your garden.
A list of the gardens in the trail will be available online at www.seamillsandcoombedingle.com before the event and will also be available to pick up locally. Check the website for details.