and thank you Emily Twiggs for planting it.
Today is the 101st anniversary of the planting of Addison's Oak in what is now Sea Mills Square. When it was planted the area would have been fields close to the road running from the city to the village of Shirehampton and then on to Avonmouth.
Christopher Addison, who was soon to become the first Minister for Health (pictured above) visited Sea Mills with local dignitaries to ceremonially "cut the first sod" before house building began.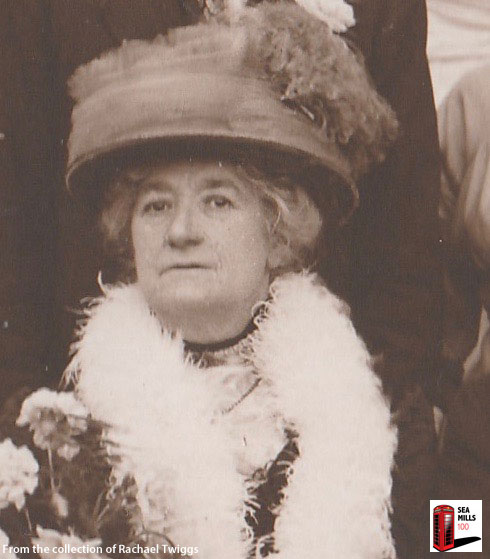 The Lady Mayoress, Emily Twiggs then planted an oak sapling. Left is a picture of her at a relatives wedding in 1914 which we received just today from a member of her family.
In June 1919 Emily's husband Henry Twiggs was Lord Mayor of Bristol, she attended many functions with him including the visit of Christopher Addison to view the new housing sites in Bristol. Henry and Emily were both widowed before they married in 1899, Emily was 47 and Henry 44.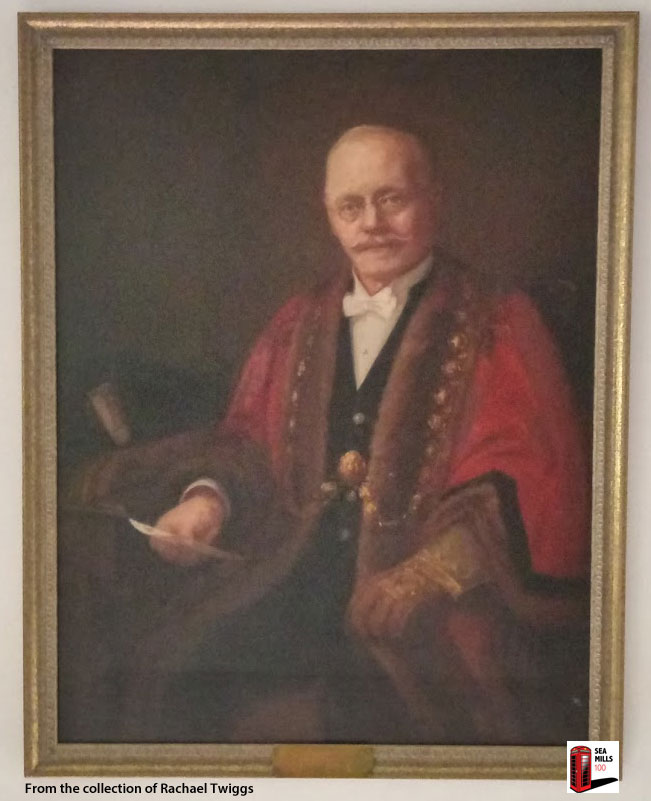 Henry was born in Bristol in 1855 and founded his business H. W. Twiggs and Co Bay Prams and Invalid Carriage Manufacturers in 1877. He had a shop in Stokes Croft with workshops Philadelphia Street. He was a member of the docks committee for 35 years and chair between 1908-24. (1) He is officially listed as Lord Mayor for 1918, but in fact must have begun his appointment late that year as he was Lord Mayor until Nov 1919 (2+3)
We would love to find descendants of Emily. She was born Emily Barrell in May 1847 and married George Charles Gibson in Christchurch Weston-Super-Mare in 1867. Her and Henry had no children together but Emily and George were parents to – Herbert (b 1869), Ernest (b 1871), George (b 1871), Maud (b 1875), Amy Matilda (b 1878) and Florence (b 1883). If any of these names are in your family tree you could be related to the lady who planted Addison's Oak.
Homes for Heroes – Read more about the beginnings of Sea Mills, Christopher Addison and his visit and why the homes were built.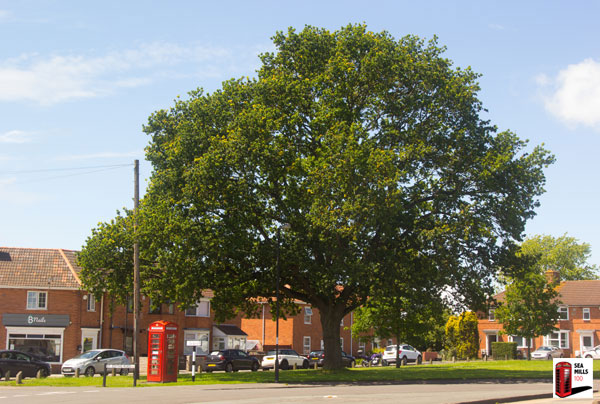 (1) http://www.davenapier.co.uk/mayors/twiggs.htm
(2)Western Daily Press (1919) Lord Beatty in Bristol. 24th October 1919 p4 col 5
(3) Western Daily Press (1919) New Lord Mayor. 12th November 1919 p7