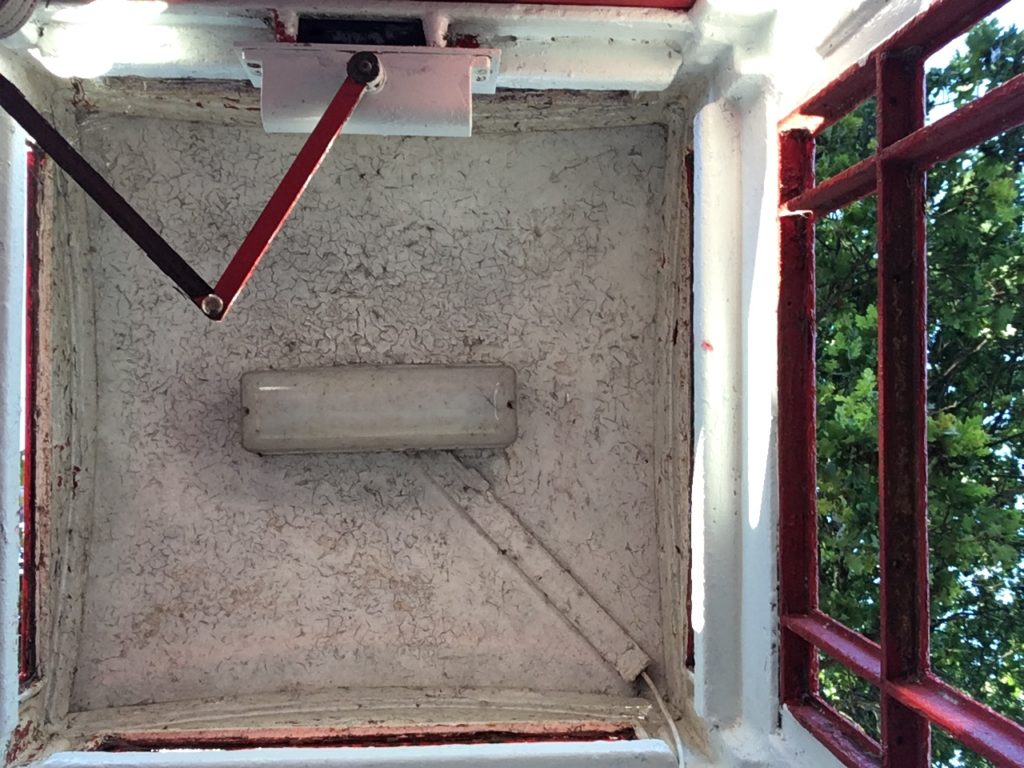 One of the most exciting and visible parts of the Sea Mills 100 project is the renovation of the phone box in Sea Mills Square on the junction of Shirehampton Road with St Edyth's Road to turn it into our mini-museum in time for the 100th anniversary in June.

After the phone in the kiosk was disconnected by BT the box was officially "adopted" by Sea Mills Community Initiatives in order to put it to community use. It's already housed our christmas tree and lights and now it's time to get started on turning it into our museum. This is as the title suggests a "series of small challenges". Our box currently is without most of its glass, the door doesn't close properly, a transom bar is missing and it's slightly the wrong colour. Also we don't have the power supply we need to light it or to power the audio interpretation we would like to put in our museum.

All phone boxes have some sort of power supply, apparently a few rural ones ran on batteries but most have an unmetered mains supply, ours did but we adopted it as disconnected, without the supply. We have been looking into getting this reconnected, the alternative would be some sort of solar power arrangement. To cut a long story short, after speaking to Western Power this weeks small challenge is to get into the fusebox area of the phone box to see if the wiring is still connected. Challenge one – identify the tool needed to remove the security panel. Challenge two – find and order said tool. I'm sure the there will be further challenges but at the moment we await the removal of the panel!

We will keep you posted but if you can help, please get in touch. We'll be looking very soon for an electrician to help us with our installation, it could be your quickest "whole building rewire" ever!