In November 2018 we ran "Snack, Chat and Reminisce", a chance for older residents to get together over a cuppa and some cake and share memories at St Edyth's Church.
The group were joined by a year 6 class from Sea Mills Primary School who had been learning about the area and about interviewing people. They had lots of questions to ask.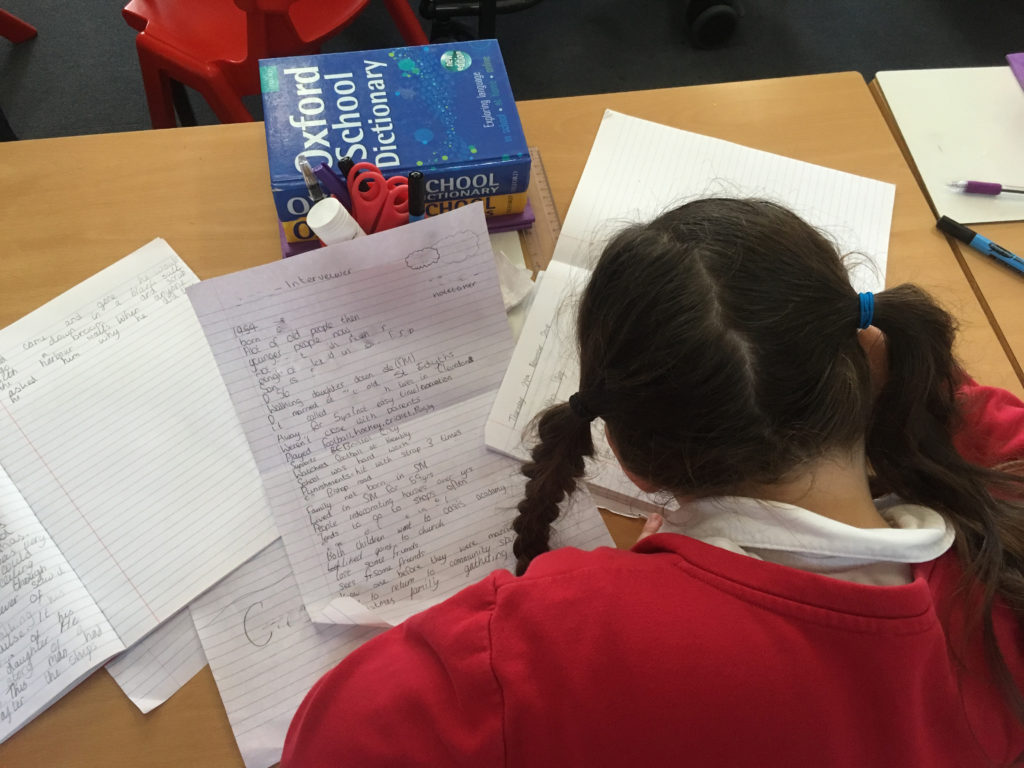 Now the children have written up the stories they were told and they are on display at Sea Mills Library along with some historic photos of the area. Pop along and have a look.
Snack, Chat and Reminisce was made possible with additional funding from Heritage Schools, LinkAge and the support of Local Learning.