This year the phone box museum is part of Window Wanderland in the four villages. You can join in too if you live in Avonmouth, Sea Mills / Coombe Dingle, Lawrence Weston or Shirehampton, by making a display. Everyone can come and view the displays which will brighten up our streets on Saturday 29th February and Sunday 1st March. This is a different event to the BS9 version which happens earlier in the month.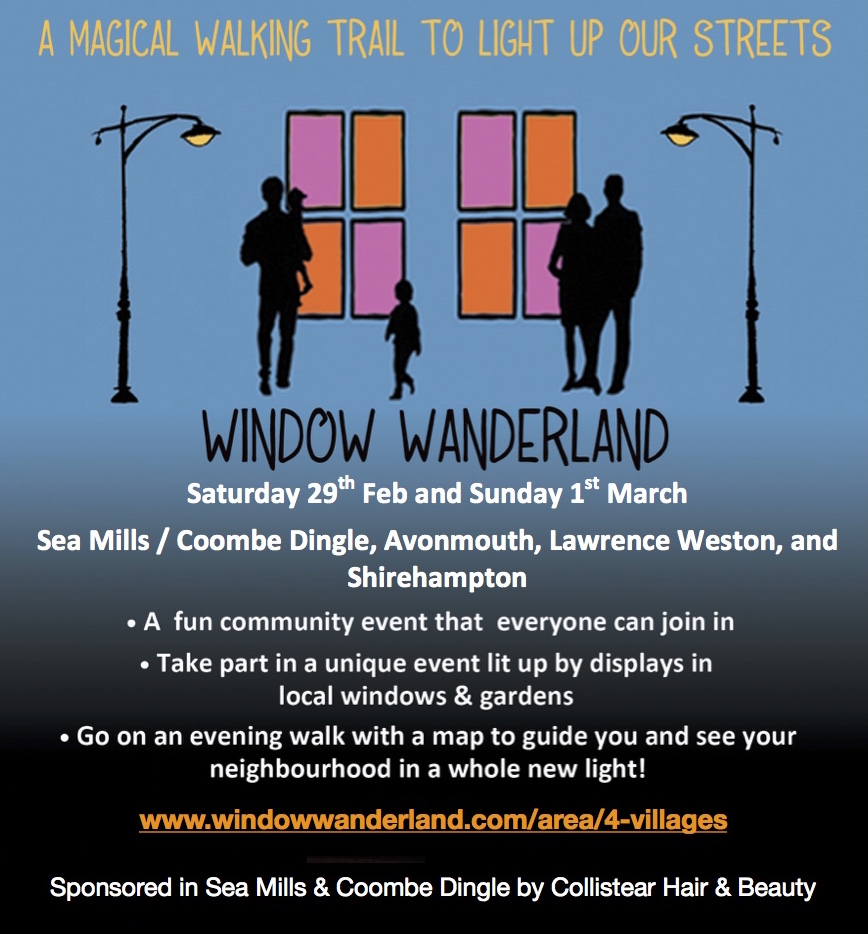 Window Wanderland is a great opportunity to brighten up our winter streets. Register to take part and you will be added to our map.
Window Wanderland in Sea Mills & Coombe Dingle is kindly sponsored by Collistear Hair and Beauty.
For further details and to register visit https://www.windowwanderland.com/event/4-villages-2020/
Let's light up our neighbourhood!