Get nature spotting in your garden or on your walk
This is the day that we were planning to gather people together to survey wildlife in Sea Mills. We are really sad to not be able to do this – but it's still possible to do it online. This is the last day for it to be included on the map being logged by Bristol's Festival of Nature. Let's see if we can fill up that map a bit more with sightings in Sea Mills and Coombe Dingle by the end of the day – we are a garden suburb after all and this is something you can do in your own garden of on your daily walk.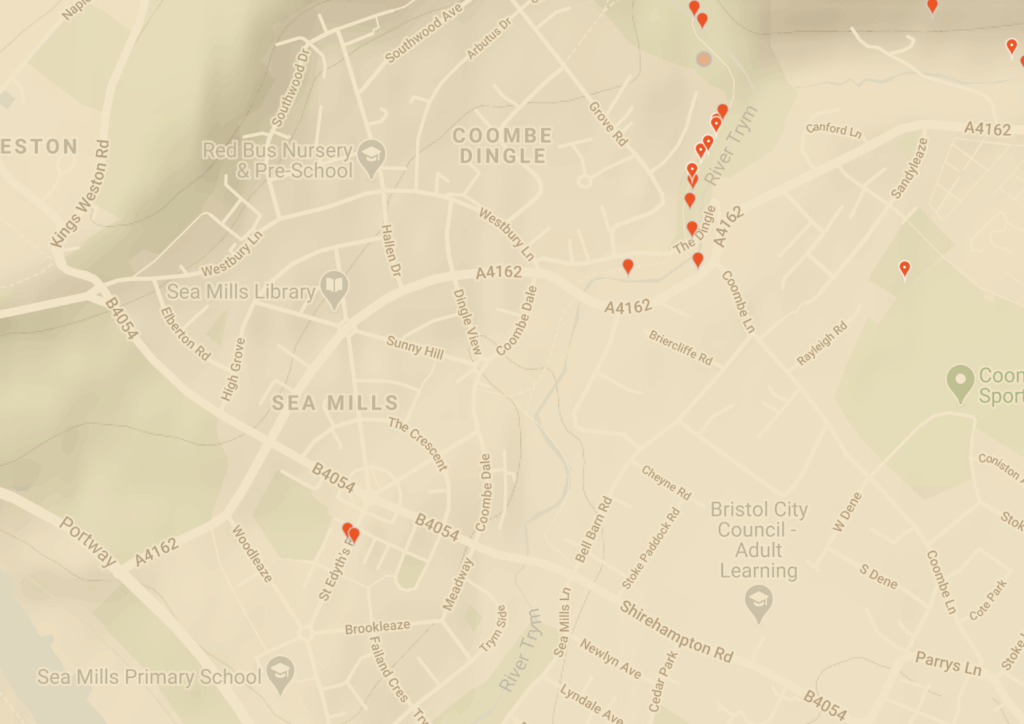 As you can see the Trym valley is doing quite well at the moment but other areas are a bit empty! Here's how you add to it. Download the iNaturalist app for your smart phone and use it to log animals, insects, birds and wild plants that you observe. You can use it any time, but anything you log today in Bristol or Bath will be added to the nature challenge map. So get spotting!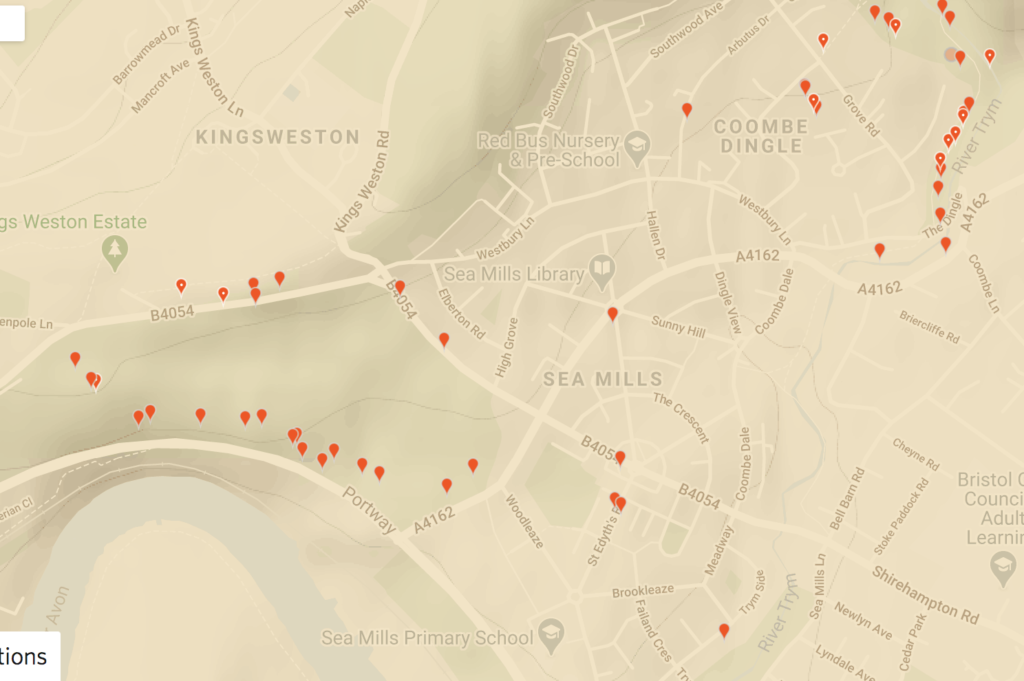 Hears an update just as it was getting dark. I think we did ok! Carry on spotting with the app and next year we can really go for it.